Ter Uma Casa é a Chave Para Construir Riqueza Familiar
Posted by Victoria Blyke on Tuesday, November 10, 2020 at 4:04 PM
By Victoria Blyke / November 10, 2020
Comment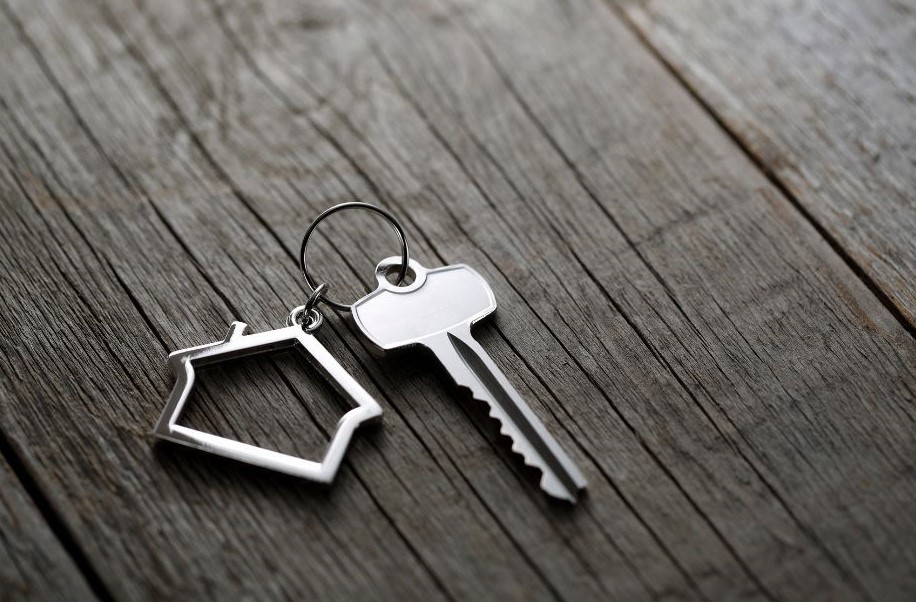 Durante anos, o mercado imobiliário foi considerado o melhor investimento que você poderia fazer. Uma das principais razões disso é que o patrimônio líquido que uma família gera com a aquisição de uma casa própria. Na verdade, de acordo com a pesquisa de dados de financiamento do consumidor de 2019 do Federal Reserve, o 2019 Survey of Consumer Finance Data, para o proprietário médio:
"... uma casa principal é responsável por 90% da riqueza total de uma família nos EUA."
Como os Proprietários de Casas Juntam Riquezas?
A maioria das compras grandes, como carros e eletrodomésticos, desvalorizam à medida que o tempo passa, então é compreensível questionar como possuir uma casa pode aumentar a riqueza ao longo do tempo. Em uma equação simples, a associação de corretores, a National Association of Realtors (NAR) explica como a combinação de pagar suas prestações e a valorização da casa aumenta a riqueza geral:
Pagamentos do principal da dívida + Ganhos na apreciação de preço = Ganho na riqueza familiar
À medida que o valor da casa aumenta e você faz os pagamentos do empréstimo, você ganhará riqueza por meio do saldo credor e patrimônio líquido. O mesmo artigo da NAR também aborda como os ganhos de riqueza tendem a se desenvolver ao longo do tempo:
"A acumulação de riqueza imobiliária leva tempo e é construída com o pagamento da dívida hipotecária e com a valorização dos preços. E embora os preços das residências possam cair, os preços das casas tendem a se recuperar e subir ao longo prazo. Em setembro de 2020, o preço médio de venda das casas existentes era de $ 311.800, um ganho de 35% desde julho de 2006, quando os preços tinham atingido uma máxima $ 230.000."
Dando uma olhada em como o patrimônio líquido cresceu para o proprietário típico, fica claro como propriedades é um investimento sólido ao longo prazo. NAR ainda observa:
"No país inteiro, uma pessoa que comprou uma casa normal há 30 anos atrás teria ganho cerca de $283.000 no segundo trimestre de 2020." (Veja o gráfico abaixo):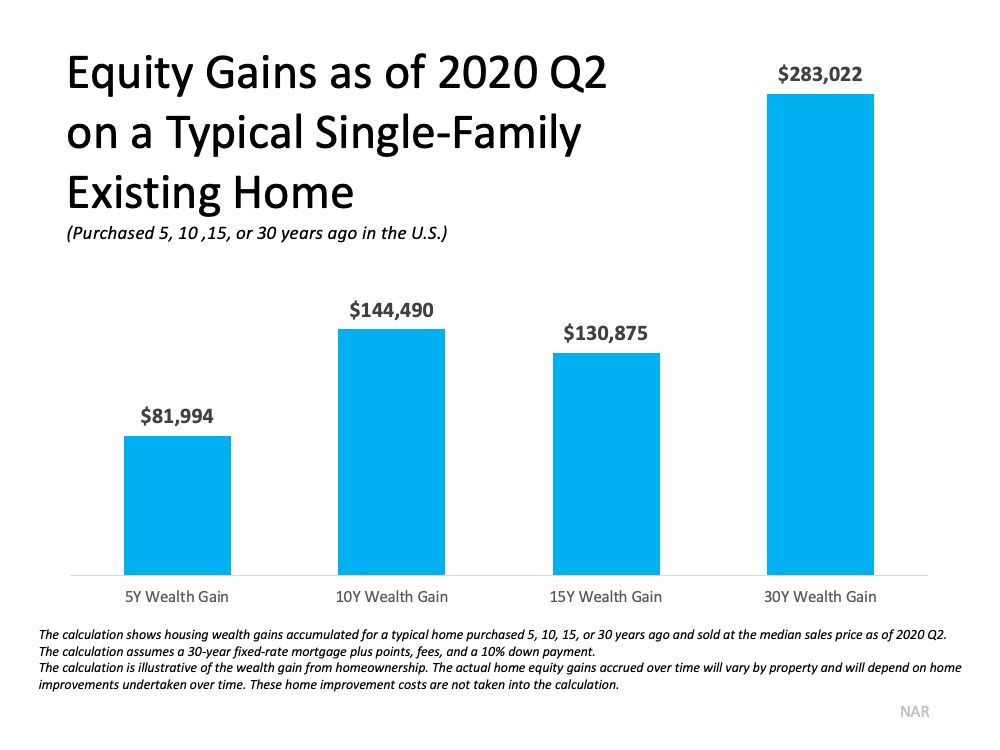 BOTTOM LINE
Se você é um proprietário atual planejando investir seu patrimônio em uma nova casa ou tem esperanças de comprar sua primeira casa em breve, saiba que esta será uma grande oportunidade para aumentar seu patrimônio líquido e riqueza geral. Ter uma casa é de fato um sólido investimento em seu futuro financeiro.
Quer saber mais?
VENHA CONVERSAR CONOSCO.
Temos opções maravilhosas pra você.
COMPRE & VENDA COM SEGURANÇA.
Ligue/Text 1 (954) 809-5318