Will Home Values go Down?
Posted by Helena Grossberg on Wednesday, January 18, 2023 at 4:13:20 PM
By Helena Grossberg / January 18, 2023
Comment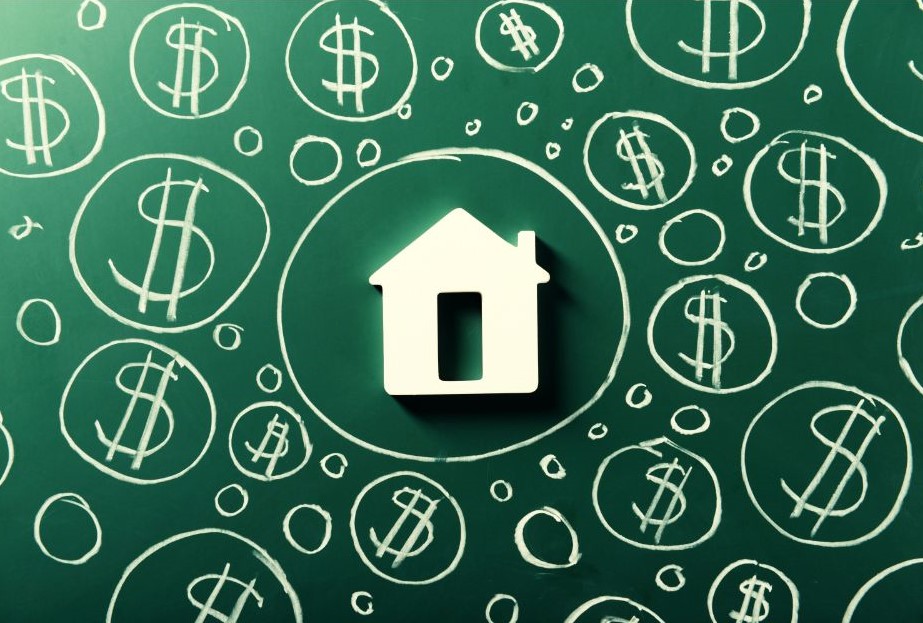 Whether you're already a homeowner or you're looking to become one, the recent headlines about home prices may leave you with more questions than answers. News stories are talking about home prices falling, and that has raised concerns about a repeat of what happened to prices in the crash in 2008.
One of the questions that's on many minds, based on those headlines, is: how much will home prices decline? But what you may not realize is that expert forecasters aren't calling for a free fall in prices. In fact, if you look at the latest data, there's a case to be made that the biggest portion of month-over-month price depreciation nationally may already be behind us – and even those numbers weren't significant declines on the national level. Instead of how far will they drop, the question becomes: have home values hit bottom?
Let's take a look at the latest data from several reputable industry sources (see chart below):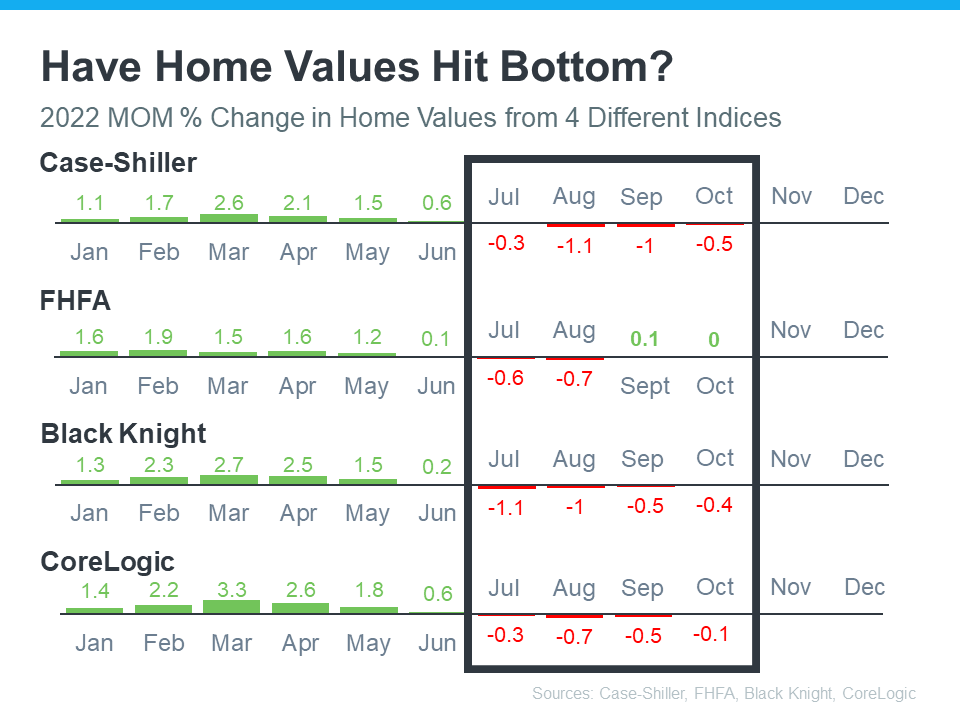 The chart above provides a look at the most recent reports from Case-Shiller, the Federal Housing Finance Agency (FHFA), Black Knight, and CoreLogic. It shows how, on a national scale, home values have changed month-over-month since January 2022. November and December numbers have yet to come out.
Let's focus in on what the red numbers tell us. The red numbers are the change in home values over the last four months that have been published. And if we isolate the last four months, what the data shows is, in each case, home price depreciation peaked in August.
While that doesn't guarantee home price depreciation has hit bottom, it confirms prices aren't in a free fall, and it may be an early signal that the worst is already behind us. As the numbers for November and December are released, data will be able to further validate this national trend.
BOTTOM LINE
Home prices month-over-month have depreciated for the past four months on record, but there's a strong case to be made that the worst may be behind us. If you have questions about what's happening with home prices in our local market, let's connect.
Remember that we can also do financing, and we have access to several banks that will provide many types of loans for you.
We can prepare the Pre-Qualification letter or obtain the Pre-Approval letter directly from the bank, facilitating your purchasing process.
Do you want to know more?
LET'S TALK ABOUT IT.
We have wonderful opportunities for you.
BUY & SELL WITH CONFIDENCE.
Call/Text 1 (954) 809-5318
Helena Grossberg NMLS# 2136951
Innovative Mortgage NMLS# 250769
Apply for a loan - here
Authorize your credit - here
Download your free: Buyer's Guide and Seller's Guide
So. Florida: Closed Sales, Average Prices, Inventory, and Time to Close:
November 2022: Broward | Miami-Dade | Palm Beach | St. Lucie