When Mortgage Interest Rates Drop What Does That Mean for You?
Posted by Helena Grossberg on Monday, December 19, 2022 at 12:28:25 PM
By Helena Grossberg / December 19, 2022
Comment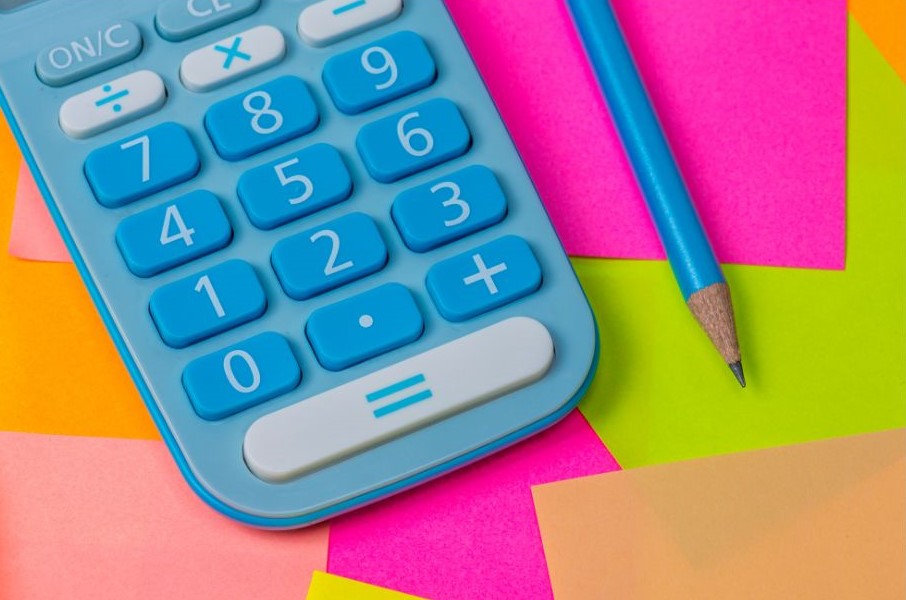 Mortgage rates have been a hot topic in the housing market over the past 12 months. Rates have risen dramatically compared to the beginning of 2022. But now they're dropping. And that has to do with everything that is currently happening in the economy.
Nadia Evangelou, Senior Economist and Director of Forecasting at the National Association of Realtors (NAR), explains it well by saying:
"Mortgage rates dropped even further this week as two main factors affecting today's mortgage market became more favorable. Inflation continued to ease while the Federal Reserve switched to a smaller interest rate hike. As a result, according to Freddie Mac, the 30-year fixed mortgage rate fell to 6.31% from 6.33% the previous week."
So, what does that mean for your homeownership plans? As mortgage rates fluctuate, they impact your purchasing power by influencing the cost of buying a home. Even a small dip can help boost your purchasing power. Here's how it works.
The median-priced home according to the National Association of Realtors (NAR) is $379,100. So, let's assume you want to buy a $400,000 home. If you're trying to shop at that price point and keep your monthly payment about $2,500-2,600 or below, here's how your purchasing power can change as mortgage rates move up or down (see chart below). The red shows payments above that threshold and the green indicates a payment within your target range.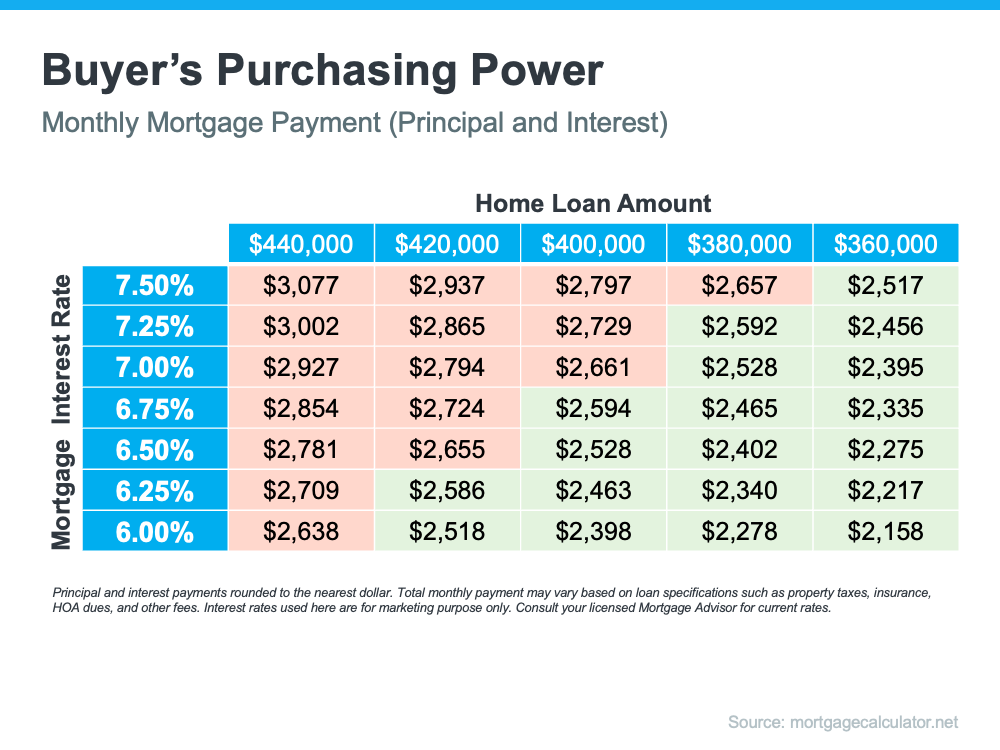 This goes to show, even a small quarter-point change in mortgage rates can impact your monthly mortgage payment. That's why it's important to work with a trusted real estate professional who follows what the experts are projecting for mortgage rates for the days, months, and year ahead.
BOTTOM LINE
Mortgage rates are likely to fluctuate depending on what happens with inflation moving forward, but they have dropped slightly in recent weeks. If a 7% rate was too high for you, it may be time to contact a lender to see if the current rate is more in line with your goal for a monthly housing expense.
Remember that we can also do financing, and we have access to several banks that will provide many types of loans for you.
We can prepare the Pre-Qualification letter or obtain the Pre-Approval letter directly from the bank, facilitating your purchasing process.
Do you want to know more?
LET'S TALK ABOUT IT.
We have wonderful opportunities for you.
BUY & SELL WITH CONFIDENCE.
Call/Text 1 (954) 809-5318
Helena Grossberg NMLS# 2136951
Innovative Mortgage NMLS# 250769
Apply for a loan - here
Authorize your credit - here
Download your free: Buyer's Guide and Seller's Guide
So. Florida: Closed Sales, Average Prices, Inventory, and Time to Close:
October 2022: Broward | Miami-Dade | Palm Beach | St. Lucie