Várias Gerações Estão Vivendo Sob o Mesmo Teto Este Ano
Posted by Victoria Blyke on Tuesday, December 29, 2020 at 12:26 PM
By Victoria Blyke / December 29, 2020
Comment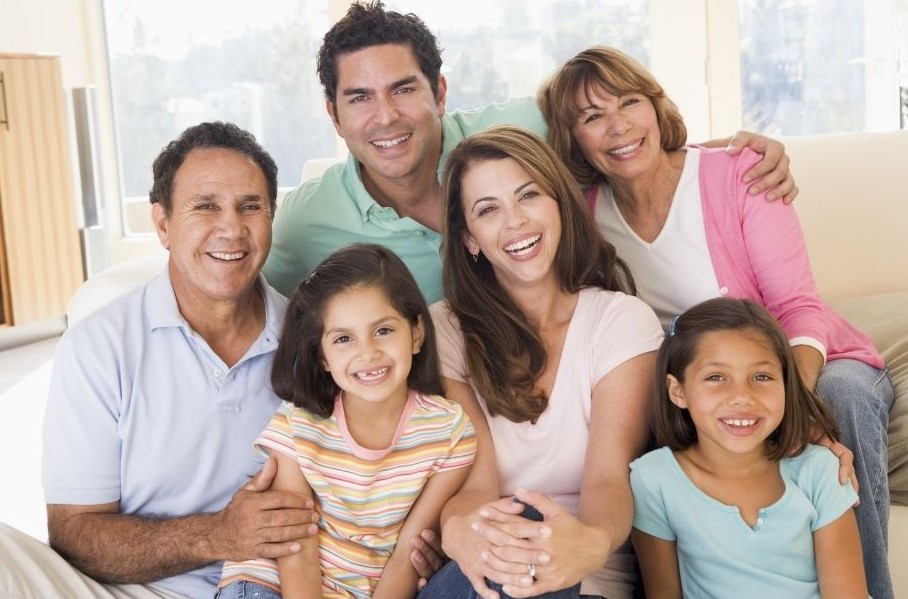 Este ano nos desafiou a priorizar tudo - desde a maneira como aproveitamos o nosso tempo até onde trabalhamos, como nos socializamos e nos reunimos, até como usamos nossas casas. Para muitos, isso também significou tomar decisões sobre a melhor forma de ajudar e se envolver com nossos parentes mais próximos ou mais distantes.
Em alguns casos, não conseguimos ver nossos parentes e entes queridos que viviam em lar de idosos. Em outros casos, talvez os filhos mais velhos tenham voltado para casa. Jessica Lautz, vice-presidente de informações demográficas e comportamentais da National Association of Realtors (NAR), afirma:
"Muitas famílias têm um parente idoso que vivia de forma independente ou estava sob os cuidados de terceiros e agora queria mudá-lo para sua casa."
Essas mudanças levaram compradores de casas a investir em casas que comportam várias gerações e podem acomodar estes planos a longo prazo. Uma casa multigeracional, de acordo com o perfil de compradores e vendedores de imóveis da NAR de 2020, no 2020 Profile of Home Buyers and Sellers é uma casa que tem irmãos adultos, filhos adultos com mais de 18 anos, pais e ou avós na mesma casa.
Um estudo recente da NAR mostra que, desde o início da pandemia, tem havido um aumento nas tendências de compra de casas que atendem a esta dinâmica:
"Gente que comprou depois de março estava mais propenso a comprar uma casa multigeracional em 15% em comparação com 11% que comprou antes de abril."
Existem muitos motivos para esse aumento na preferência por casas para várias gerações. O gráfico abaixo mostra os dois principais motivos e como eles aumentaram neste ano: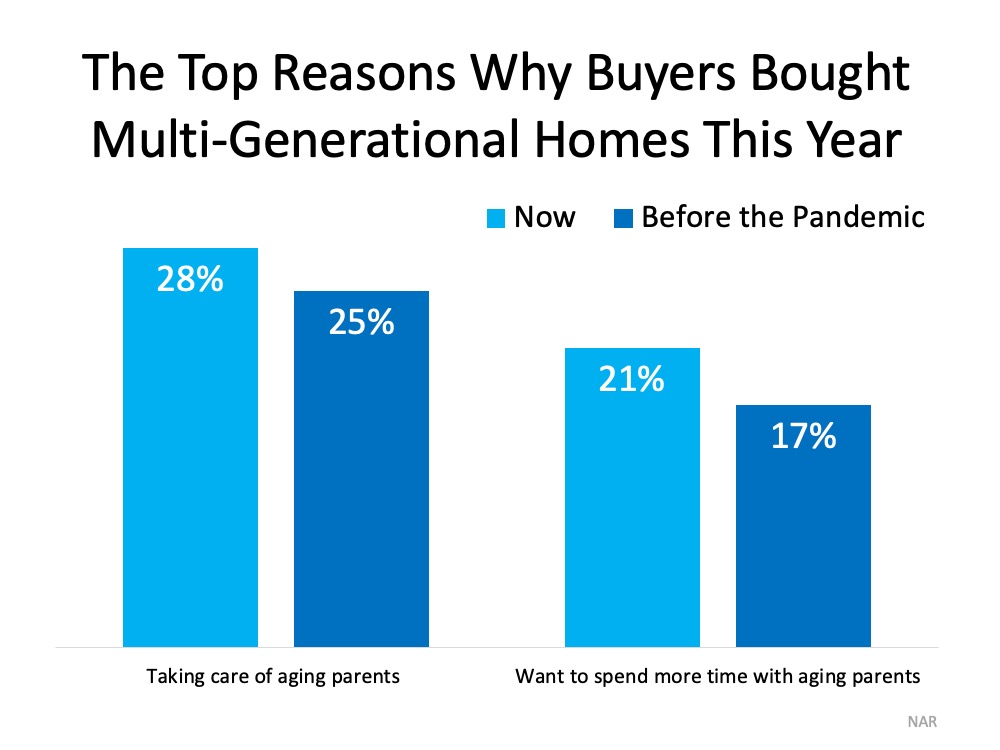 BOTTOM LINE
Mais proprietários estão tomando providências para acomodar seus entes queridos para que possam cuidar deles com segurança em casa. Se você estiver em uma situação semelhante, venha conversar conosco para ver suas opções e descobrir como é possível fazer isso de uma forma agradável para todos.
Quer saber mais?
VENHA CONVERSAR CONOSCO.
Temos opções maravilhosas pra você.
COMPRE & VENDA COM SEGURANÇA.
Ligue/Text 1 (954) 809-5318
So. Florida: Closed Sales, Average Prices, Inventory, and Time to Close: