Vendedores Estão Prontos Para Entrar no Mercado Imobiliário
Posted by Helena Grossberg on Thursday, May 20, 2021 at 9:38 AM
By Helena Grossberg / May 20, 2021
Comment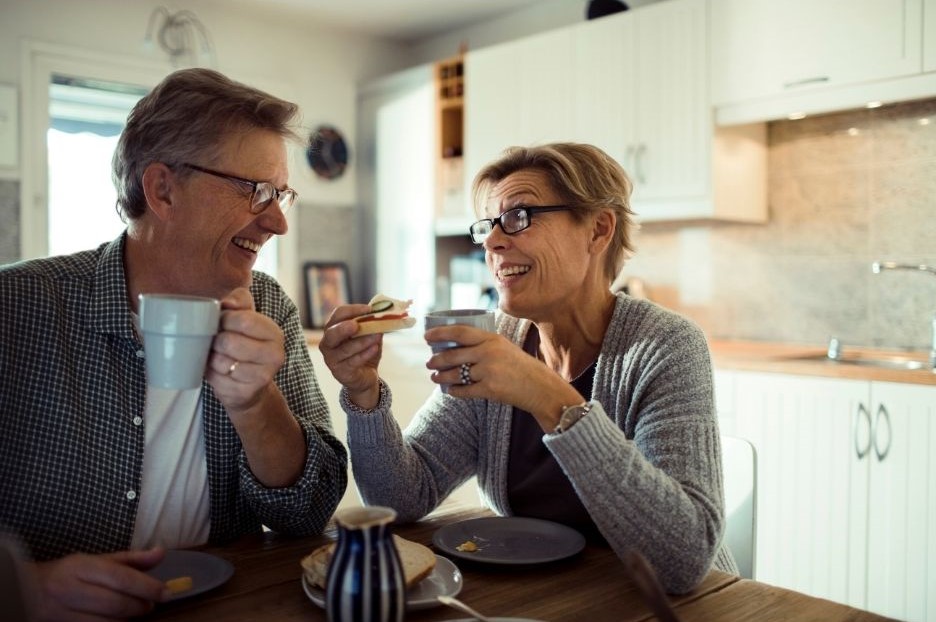 Uma das maiores questões no mercado imobiliário hoje é: "Quando os vendedores vão voltar ao mercado imobiliário?" Uma escassez contínua de imóveis criou um ambiente super competitivo para queles que querem comprar uma propriedade, tornando definitivamente este um mercado de vendedores. No entanto, com a economia melhorando e mais pessoas sendo vacinadas, mais vendedores se sentirão mais tranquilos em finalmente colocar suas casas no mercado.
O índice de sentimento de compra de casa (HPSI) do Home Purchase Sentiment Index da Fannie Mae observou recentemente que a porcentagem de consumidores entrevistados que dizem que é um bom momento para vender uma casa aumentou de 61% para 67%. Doug Duncan, vice-presidente sênior e economista-chefe da Fannie Mae, indica:
The Home Purchase Sentiment Index (HPSI) by Fannie Mae recently noted the percentage of consumer respondents who say it's a good time to sell a home increased from 61% to 67%. Doug Duncan, Senior Vice President and Chief Economist at Fannie Mae, indicates:
"A positividade do consumidor em relação às condições de venda de imóveis quase igualou seu recorde histórico." (Veja o gráfico abaixo):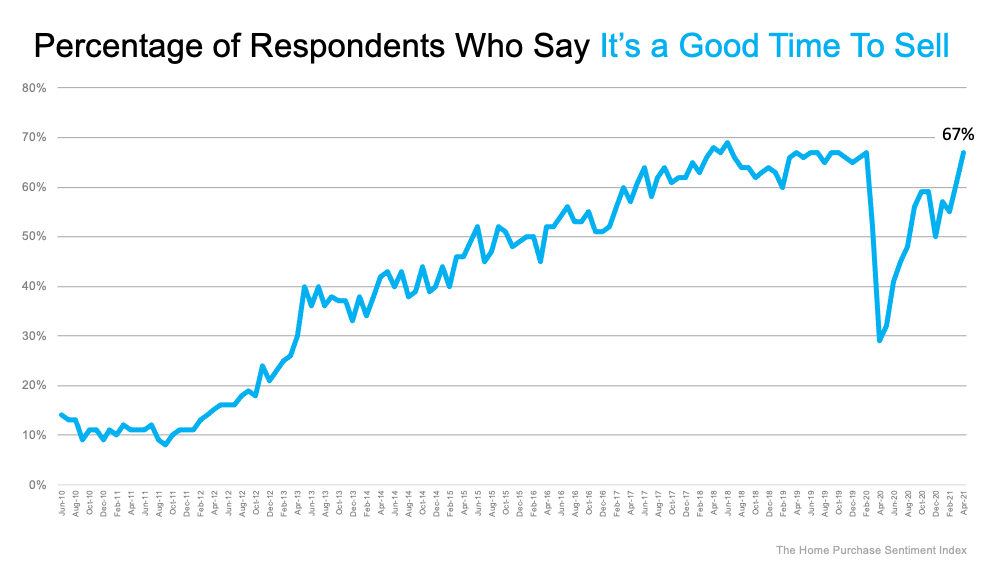 A Fannie Mae não é o único grupo de especialistas notando um aumento na porcentagem de pessoas que pensam em vender. George Ratiu, economista sênior da realtor.com, compartilha:
"Os resultados de uma pesquisa realtor.com. . . mostrou que um em cada dez proprietários está pensando em vender este ano, com 63 por cento deles, querendo até listar nos próximos 6 meses. Tão encorajador que, quase dois terços dos vendedores planejam vender suas casas a preços abaixo de US $ 350.000, o que representaria um enorme incentivo para quem quer comprar sua primeira casa em um preço mais acessível."
BOTTOM LINE
Se você está pensando em vender sua casa, não espere que surja mais concorrência na sua vizinhança. Venha conversar conosco hoje para ver todos os benefícios de vender sua casa agora, antes que mais casas entrem no mercado.
Quer saber mais?
VENHA CONVERSAR CONOSCO.
Temos opções maravilhosas pra você.
COMPRE & VENDA COM SEGURANÇA.
Ligue/Text 1 (954) 809-5318
So. Florida: Closed Sales, Average Prices, Inventory, and Time to Close:
MARCH 2021: Broward | Miami-Dade | Palm Beach | St. Lucie