Pré-Aprovação: Mais Importante Do Que Nunca
Posted by Helena Grossberg on Tuesday, April 19, 2022 at 10:10 PM
By Helena Grossberg / April 19, 2022
Comment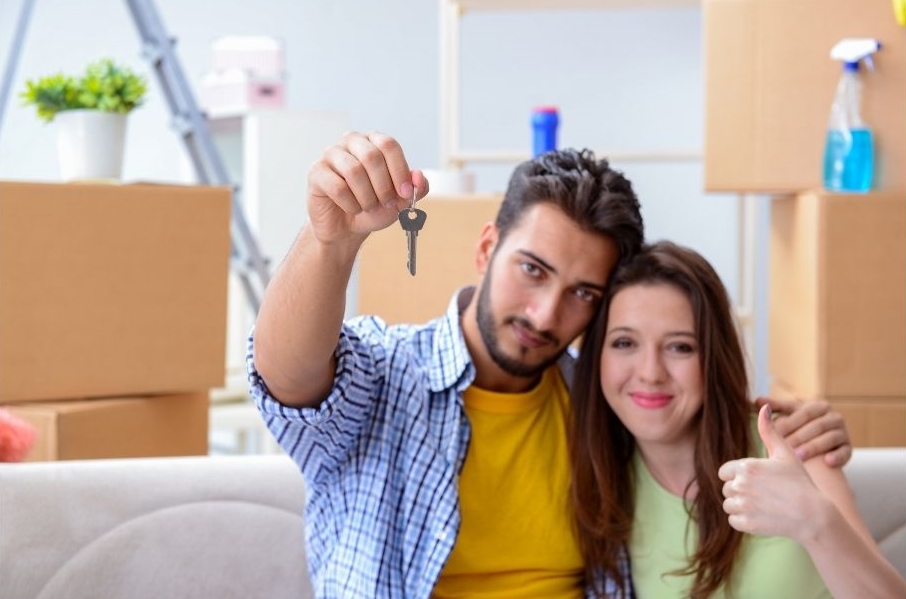 Na hora de comprar uma casa, é fundamental não só ter a intenção, mas ser competitivo ao mesmo tempo. É por isso que a pré-aprovação é tão importante hoje em dia. A pré-aprovação de um credor é a única maneira de saber qual é sua verdadeira faixa de preço e quanto dinheiro você vai conseguir emprestado de um banco. Peter Warden, editor do The Mortgage Reports, explica:
"O credor vai verificar suas finanças pessoais e emitirá uma carta confirmando o valor que você pode pedir emprestado. Isso oferece não apenas um sólido orçamento na busca de uma casa, mas também permite que os vendedores saibam que você já está qualificado para fazer uma proposta."
E por que isso é tão importante hoje em dia? Já que o número de compradores agora supera o número de casas disponíveis à venda, isso está criando uma concorrência séria. De acordo com a Associação Nacional de Corretores de Imóveis, a National Association of Realtors (NAR), uma casa média está recebendo 4,8 ofertas quando está a venda. Como resultado, isso cria um guerras de lances, ou vira um certo leilão particular na venda.
Sua pré-aprovação lhe dá uma vantagem nessas situações. Isso porque você sabe exatamente o que está aprovado para emprestar antes de escrever sua oferta, e isso permite que o vendedor saiba que você está qualificado para comprar a casa dele. Isso ajuda você e o vendedor a se sentirem confiantes no que você está trazendo para a mesa. E isso coloca você em uma posição melhor para potencialmente vencer uma guerra de lances.
Como diz o diretor:
"Há outro motivo importante para ser pré-aprovado também. E isso porque há muito mais compradores do que casas no mercado de hoje – o que significa que você precisa estar ultra preparado se quiser vencer uma guerra de lances. A maioria dos vendedores está recebendo várias propostas no momento. E a maioria dos vendedores não aceita uma oferta sem uma carta de pré-aprovação incluída."
Qualquer vantagem que você puder usar como comprador é fundamental para conseguir efetuar uma compra em um mercado em constante mudança. As taxas de juros de hipoteca estão subindo, os preços das casas estão subindo e as instituições de crédito estão atualizando regularmente seus padrões para fazer estes empréstimos. Você vai precisar da orientação de uma equipe de profissionais para navegar através do processo, e por isso é importante ter ao seu lado um agente de mortgage e um consultor imobiliário de confiança. Assim você vai conseguir fazer a compra da propriedade que escolher.
BOTTOM LINE
Ser pré-aprovado para um financiamento de hipoteca ajuda você a entender melhor quanto vai conseguir pagar nas suas prestações mensais, e sinaliza aos vendedores que está levando a sério a compra de sua casa. Quando você estiver pronto, venha conversar conosco você tenha todas as ferramentas necessárias à sua disposição para poder comprar com segurança.
Lembre-se de que nós podemos obter financiamentos também e temos acesso a vários bancos que oferecem empréstimos residenciais, para estrangeiros, como investimento, convencional, e vários outros tipos.
Podemos ainda preparar a carta de Pre-Qualificação ou conseguir uma carta de Pre-Aprovação diretamente do banco pra você, facilitando assim na hora de fazer uma proposta de compra.
Quer saber mais?
VENHA CONVERSAR CONOSCO.
Temos opções maravilhosas pra você.
COMPRE & VENDA COM SEGURANÇA.
Ligue/Text 1 (954) 809-5318
Helena Grossberg NMLS# 2136951
Innovative Mortgage NMLS# 250769
So. Florida: Closed Sales, Average Prices, Inventory, and Time to Close:
FEBRUARY 2022: Broward | Miami-Dade | Palm Beach | St. Lucie