Porque Você Não Deve Vender Por Conta Própria Mesmo em um Mercado de Vendedores
Posted by Helena Grossberg on Tuesday, April 6, 2021 at 4:59 PM
By Helena Grossberg / April 6, 2021
Comment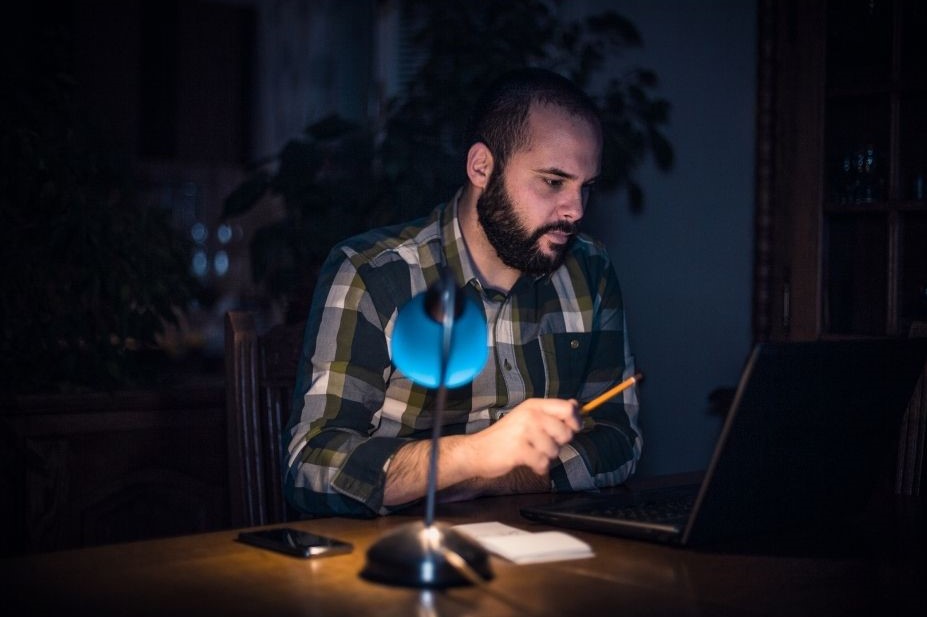 Em um mercado de vendedores, alguns proprietários tentam vender suas casas por conta própria (conhecido como For Sale By Owner, ou FSBO) em vez de contratar um profissional imobiliário de confiança. Quando o estoque de casas à venda está tão baixo quanto agora, os compradores ficam ansiosos para agarrar virtualmente qualquer casa que chega no mercado. Isso faz com que um vendedor queira ainda mais ser um FSBO. Como resultado, alguns vendedores acham que vender sua casa será uma brisa e veem o mercado de hoje como uma oportunidade maravilhosa para ganhar dinheiro. Vamos destrinchar isso e ver como é um grande erro que pode realmente custar muito caro ao longo prazo.
De acordo com o perfil de compradores e vendedores de imóveis publicado pela National Association of Realtors (NAR) no Profile of Home Buyers and Sellers, 41% dos proprietários que tentaram vender sua casa como FSBO fizeram isso para evitar pagar a comissão dos corretores. Na realidade, mesmo em um mercado de vendedores, vender por conta própria provavelmente, significa que você terá um lucro menor do que quando vende com a ajuda de um agente.
O relatório da NAR explica:
"FSBOs normalmente vendem por menos do que o preço de venda de outras casas; As casas FSBO foram vendidas a uma média de $ 217.900 em 2020 (acima dos $ 200.000 em 2019), e ainda muito abaixo do preço médio de venda de todas as casas em $ 242.300. Casas vendidas com a assistência de um corretor foram vendidas por uma média de US $ 295.000 ... Os vendedores que começaram como FSBO, e acabaram trabalhando com um agente, receberam 98 por cento do preço pedido, mas tiveram que reduzir o preço ao máximo antes de chegar ao preço final."
Quando o vendedor conhecia o comprador, esse valor era ainda menor, chegando a $ 176.700 (veja o gráfico abaixo):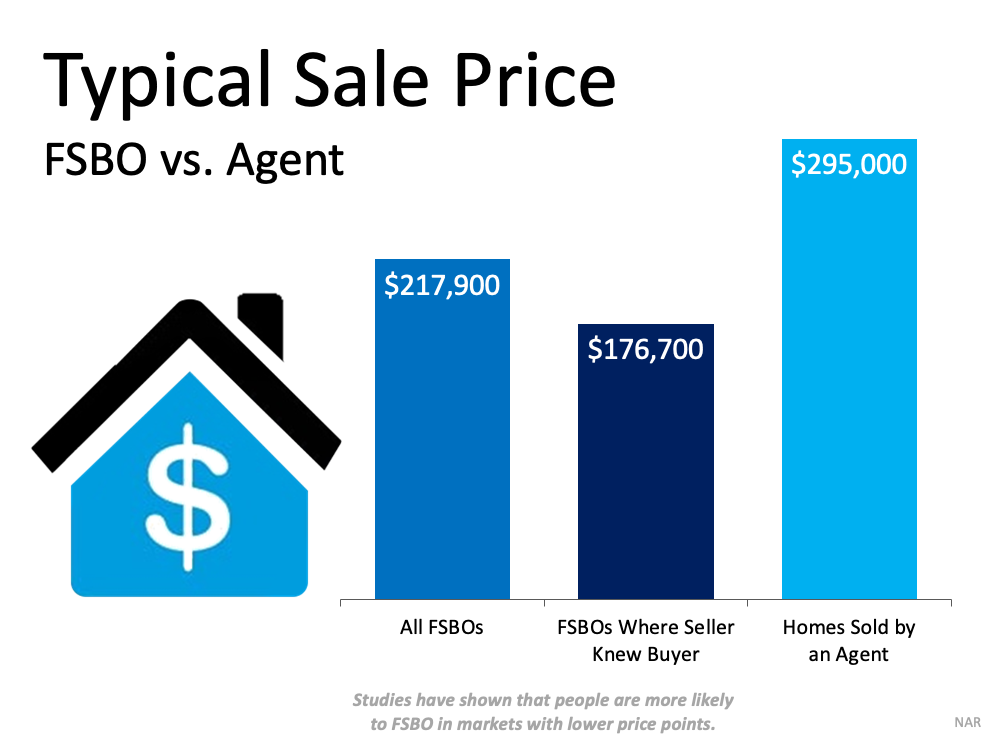 Isso é um valor muito alto para perder quando você vende na base de FSBO - muito mais do que você economizaria em comissões ou com outras taxas. Apesar das vantagens que os vendedores têm no mercado atual, ainda é crucial ter o apoio de um especialista para orientá-lo durante o processo. Os profissionais do setor imobiliário são negociadores treinados com informações e percepções do mercado imobiliário que os proprietários médios talvez nunca tenham tido. A experiência de um corretor pode aliviar muito o estresse da venda da sua casa e ajudá-lo a fechar o melhor negócio possível.
BOTTOM LINE
Se você está pronto para vender sua casa este ano e está pensando em fazê-lo por conta própria, pense muito bem sobre essa decisão. É provável que você ganhe mais trabalhando com um corretor de imóveis bem informado e experiente. Venha conversar conosco para entender como um consultor confiável pode ajudá-lo, especialmente no mercado de hoje.
Quer saber mais?
VENHA CONVERSAR CONOSCO.
Temos opções maravilhosas pra você.
COMPRE & VENDA COM SEGURANÇA.
Ligue/Text 1 (954) 809-5318
So. Florida: Closed Sales, Average Prices, Inventory, and Time to Close:
FEBRUARY 2021: Broward | Miami-Dade | Palm Beach | St. Lucie