Mais do Que Nunca – Lar Doce Lar
Posted by Helena Grossberg on Tuesday, November 30, 2021 at 4:45 PM
By Helena Grossberg / November 30, 2021
Comment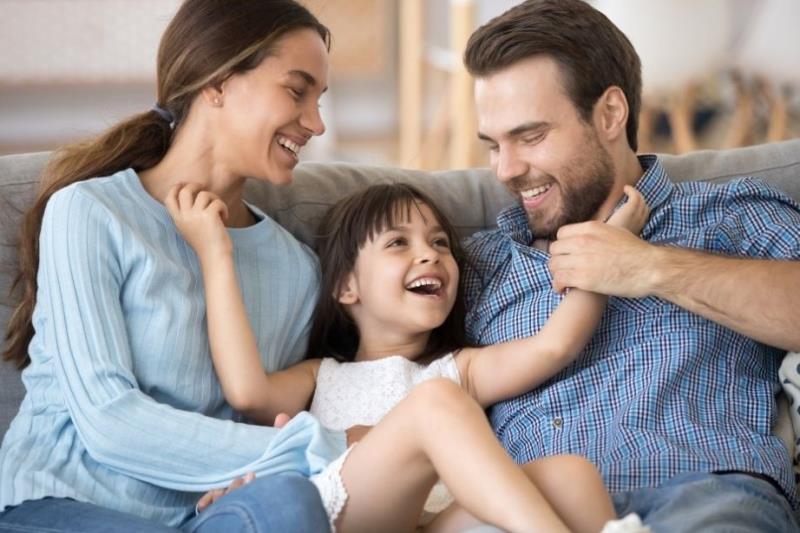 Não há como negar os benefícios financeiros de se ter casa própria, mas o que muitas vezes é esquecido são os sentimentos de gratidão, segurança, orgulho e conforto que vem junto ao ser proprietário de uma casa. Este ano, essas emoções são mais fortes do que nunca. Vivemos em uma época em que realmente nossas necessidades mudaram muito e, como resultado, a casa própria tem tido um significado totalmente novo para muitos de nós.
De acordo com o relatório da 2021 State of the American Homeowner feito pela Unison:
"No ano passado, ficar em casa se tornou obrigatório e isso fez com que muitos proprietários ficassem muito gratos por ter um teto sobre suas cabeças."
Como nação, continuamos a enfrentar os desafios de uma pandemia que nos levou a novos limites. No último ano e meio, passamos mais tempo do que nunca em casa: trabalhando, comendo, estudando, fazendo exercícios e muito mais. O mundo ao nosso redor mudou quase da noite pro dia e nossas casas foram redefinidas. Nossas necessidades mudaram e nossos abrigos se transformaram de um lugar que nos protegia para um nível totalmente novo. O mesmo estudo do Unison mostra que:
91% dos proprietários dizem que se sentem seguros, estáveis ou bem-sucedidos como proprietários de uma casa
64% dos proprietários americanos dizem que sobreviver durante uma pandemia tornou sua casa mais importante do que nunca
83% dos proprietários afirmam que suas casas os mantiveram seguros mantiveram saudáveis durante a pandemia de COVID-19
Não é nenhuma surpresa que este estudo também revelou que os proprietários também estão mais emocionalmente ligados às suas casas: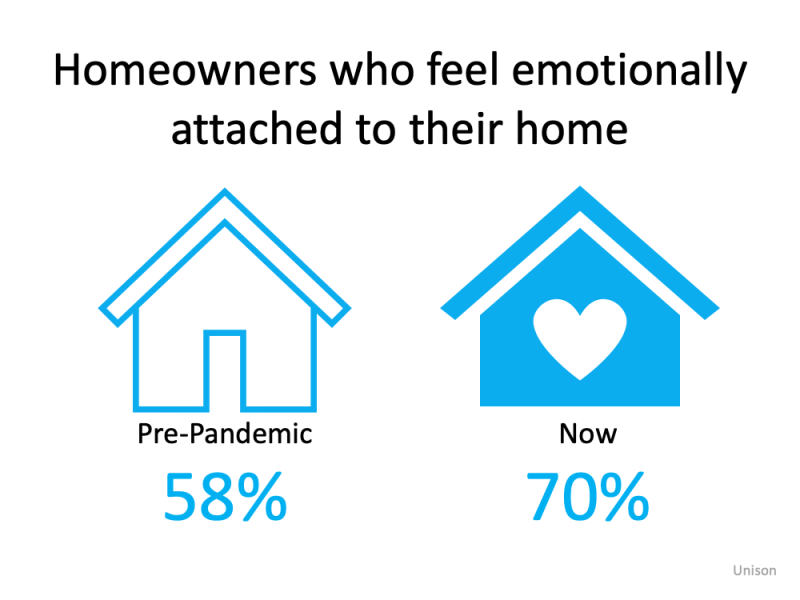 Como aprendemos ao longo desta crise de saúde, a casa própria pode fornecer a segurança que ansiamos em tempos de incerteza. Esse senso de conexão e estabilidade emocional vai realmente além do aspecto financeiro de possuir uma casa. Como JD Esajian, presidente da CT Homes, LLC, diz:
"Além dos fatores financeiros, há vários benefícios sociais na aquisição da casa própria e de uma moradia estável a serem considerados. Muita gente sabe que comprar uma casa contribui para uma grande sensação de realização. Ainda assim, a maioria das pessoas não consegue perceber que ter sua própria casa pode beneficiar sua saúde mental e a comunidade ao seu redor."
Se você estiver pensando em comprar sua primeira casa, mudar para a casa dos seus sonhos ou reduzir o tamanho da sua casa atual para algo que se adapte melhor ao seu estilo de vida em constante mudança, pare um momento para refletir sobre o que Mark Fleming, Economista-chefe da First American, observou:
"Comprar uma casa não é apenas uma decisão financeira. É também é uma decisão sobre o seu estilo de vida."
BOTTOM LINE
Se você está pensando em comprar uma casa, a decisão final não é apenas sobre dinheiro. É preciso levar em conta os benefícios não financeiros que podem realmente mudar na sua vida quando você mais precisa deles.
Quer saber mais?
VENHA CONVERSAR CONOSCO.
Temos opções maravilhosas pra você.
COMPRE & VENDA COM SEGURANÇA.
Ligue/Text 1 (954) 809-5318
So. Florida: Closed Sales, Average Prices, Inventory, and Time to Close:
SEPTEMBER 2021: Broward | Miami-Dade | Palm Beach | St. Lucie