It's Still a Sellers' Market. Here is Why.
Posted by Helena Grossberg on Friday, August 5, 2022 at 5:22 AM
By Helena Grossberg / August 5, 2022
Comment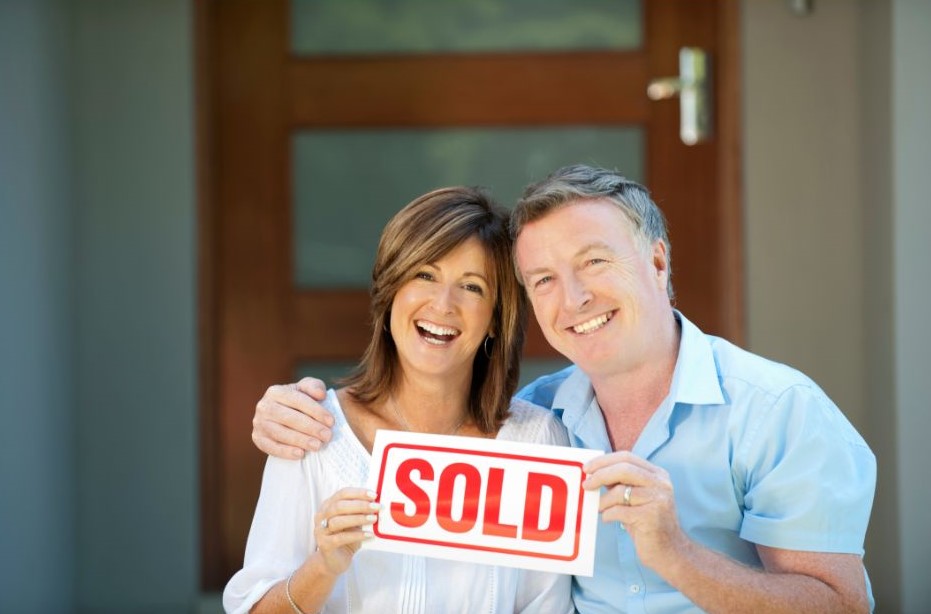 As there is more and more talk about the real estate market cooling off from the peak frenzy it saw during the pandemic, you may be questioning what that means for your plans to sell your house. If you are ready to make a move, you should know that the market is still anything but normal.
Even though the supply of homes for sale has been growing this year, there's still a shortage of homes on the market. And that means conditions continue to favor sellers today. That's because the level of inventory of homes for sale can help determine if buyers or sellers are in the driver's seat. Think of it like this:
A buyers' market is when there are more homes for sale than buyers looking to buy. When that happens, buyers have the negotiation power because sellers are more willing to compromise so they can sell their house.
In a sellers' market, it's just the opposite. There are too few homes available for the number of buyers in the market and that gives the seller all the leverage. In that situation, buyers will do what they can to compete for the limited number of homes for sale.
A neutral market is when supply is balanced and there are enough homes to meet buyer demand at the current sales pace.
And for the past two years, we've been in a red-hot sellers' market because inventory has been near record lows. The blue section of this graph highlights just how far below a neutral market inventory still is today.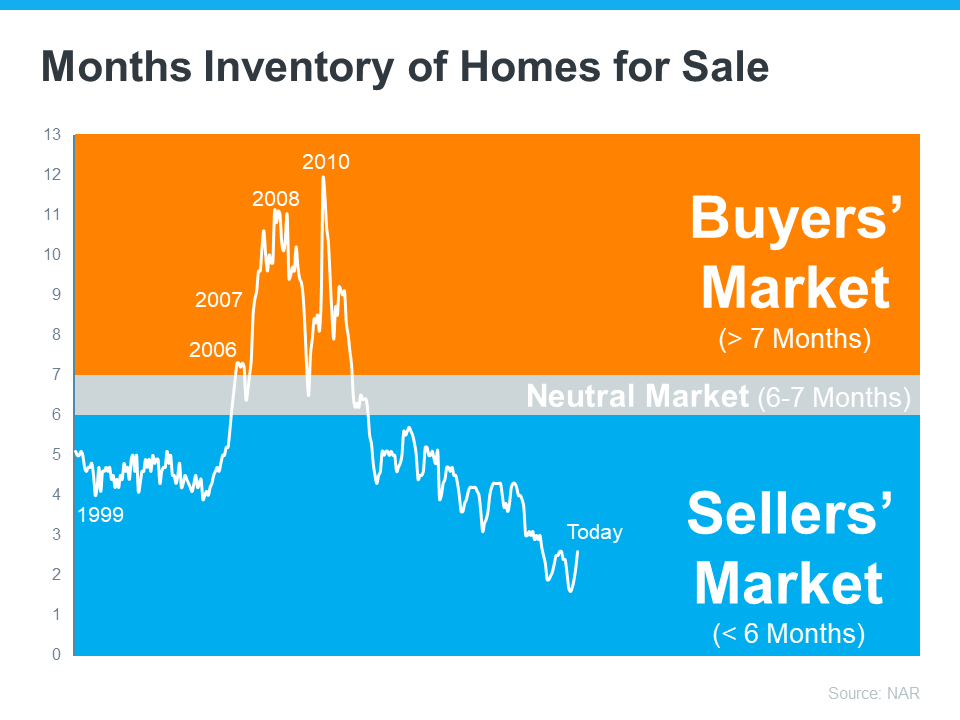 What Does This Mean for You?
Ed Pinto, Director of the American Enterprise Institute's Housing Center, gives a perfect summary of what's happening in today's market, saying:
"Overall, the best summary is that we'll move from a gangbuster sellers' market to a modest sellers' market."
Conditions are still in your favor even though the market is cooling. If you work with an agent to price your house at market value, you'll find success when you sell your house today. While buyer demand is softening due to higher mortgage rates, homes that are priced right are still selling fast. That means your window of opportunity to list your house hasn't closed.
BOTTOM LINE
Today's housing market still favors sellers. If you're ready to sell your house, let's connect so you can start making your moves.
Remember that we can also do financing, and we have access to several banks that will provide many types of loans for you.
We can prepare the Pre-Qualification letter or obtain the Pre-Approval letter directly from the bank, facilitating your purchasing process.
Do you want to know more?
LET'S TALK ABOUT IT.
We have wonderful opportunities for you.
BUY & SELL WITH CONFIDENCE.
Call/Text 1 (954) 809-5318
Helena Grossberg NMLS# 2136951
Innovative Mortgage NMLS# 250769
Apply for a loan - here
Authorize your credit - here
Download your free: Buyer's Guide and Seller's Guide
So. Florida: Closed Sales, Average Prices, Inventory, and Time to Close:
JUNE 2022: Broward | Miami-Dade | Palm Beach | St. Lucie