Flipping Homes - Tips To Ensure A Return on Your Investment
Posted by Helena Grossberg on Thursday, May 26, 2022 at 4:51 PM
By Helena Grossberg / May 26, 2022
Comment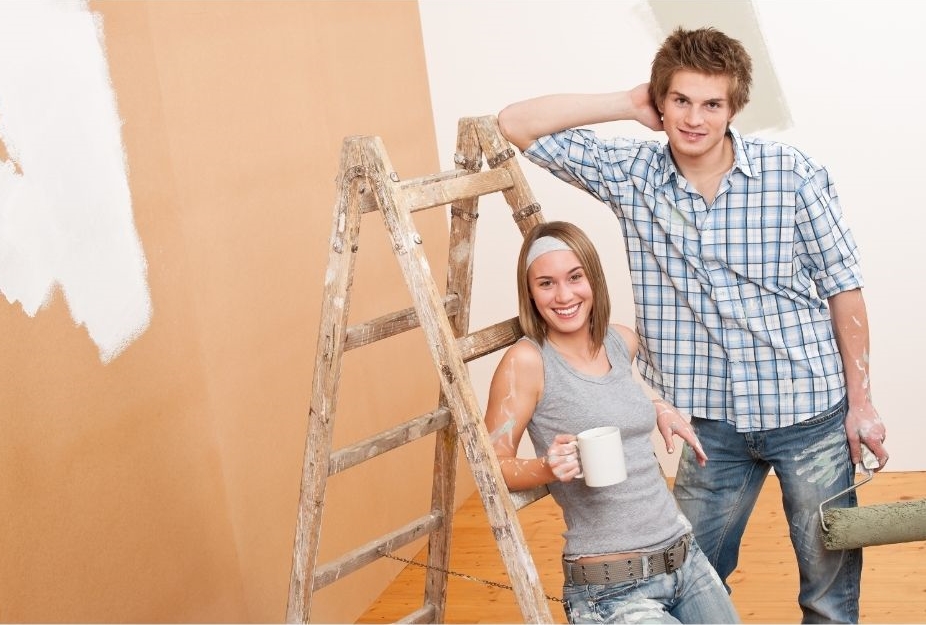 Adapted from Tamara Sabbagh Delisle, AIO Realty & Property Management
Have you ever considered flipping a home? How exciting!
Flipping homes is different from any other type of real estate investing. And it comes with its own set of dos and don'ts.
One thing is for sure, we all want a great financial Return On our Investment (ROI), or on our flipping endeavors.
One thing to consider before we begin. Flipping a house is not a buy-and-hold type of investment. It's quite the opposite. The faster you can get the house you are flipping sold, the better. This way your capital is at risk for as short an amount of time as possible.
Now, I'm not suggesting you sell a flipped house that is not ready, but I am suggesting you be aware of the amount of money you have invested and the interest you are paying on that money, and let that spur you to move quickly.
Let's start first with what you should NOT do when flipping a house.
Don't Invest ALL Your Money Into A Flip
Like most things, flipping a house can be unpredictable. Things can come up (picture a shaky foundation or bad plumbing) that will skyrocket the money necessary to make it a success.
With this in mind, consider a line of credit, a personal loan, or gather a group of investors to go in on the flip together.
Don't Underestimate The Time A Flip Can Take
You will want to make sure you have a good idea of how long this particular house will take to flip.
As I mentioned before, you don't want to hold this investment any longer than you have to. But you also don't want to rush the process.
If you don't have experience in the contracting world, hire someone to look at the house with you and give you an estimate on the time it will take to make the renovations you want to make.
Don't Underestimate The Money A Flip Can Require
In a similar vein to avoiding investing all of your cash into a flip, you also don't want to underestimate how much money a flip can eat up.
No one wants to be blindsided by a bill they weren't prepared for. So, while that contractor is giving you an estimate on how long your renovations will take, be sure you get an estimated cost.
Don't Try To Renovate Something Too Big
Especially if you are just starting out, be realistic in your goals.
Maybe don't grab the completely dilapidated house for your first flip. Instead, choose a house that needs just a few key renovations (fixture changes, updated cabinets, etc.).
Now that we've covered a few don'ts, let's look at a few things you should do!
Do Check The 70% Rule
The 70% rule means that the purchase price of a property should be 70% of the home's after-repair value minus renovation and repair costs. This helps you avoid overspending on a property that will give you little return on your investment.
When considering a property to flip, make sure you do your math correctly!
Do Know The Market
You want to know the market surrounding the property you are going to flip. You don't want to lose money grabbing a property that is outside of your budget. But you also don't want to lose money by flipping a house and seeing the value go above what the neighborhood is worth.
You'll Want to Find a Balance
The most expensive home in the neighborhood can be a potentially tough sell. Instead, opt to be in the top five homes in the neighborhood after your renovations.
Do Make a Budget
Make sure you go into a flip with your eyes wide open. Set a budget and get a contractor in there to tell you how much an estimate would be on the work you want to be done, and see if it all fits.
Don't be afraid to walk away from a property if it is outside of your budget range. It is far more likely that a property will cost more than an estimate than less, so be prepared!
BOTTOM LINE
In order to set yourself up for success, I think it is wise to set realistic goals when it comes to flipping homes, especially if you don't have a ton of experience.
As mentioned before, choosing the worst house to flip just as you are starting out is not a realistic goal and could just set yourself up for failure.
I'm not saying you should never choose the worst house, but it is necessary to be realistic with where you are at in your experience, with your budget, and with your time.
Call our office if you want to know more about flipping a house and starting in investment properties. And buy with confidence.
Remember that we can also do financing, and we have access to several banks that will provide many types of loans for you.
We can prepare the Pre-Qualification letter or obtain the Pre-Approval letter directly from the bank, facilitating your purchasing process.
Do you want to know more?
LET'S TALK ABOUT IT.
We have wonderful opportunities for you.
BUY & SELL WITH CONFIDENCE.
Call/Text 1 (954) 809-5318
Helena Grossberg NMLS# 2136951
Innovative Mortgage NMLS# 250769
Apply for a loan - here
Authorize your credit - here
Download your free: Buyer's Guide and Seller's Guide
So. Florida: Closed Sales, Average Prices, Inventory, and Time to Close:
MARCH 2022: Broward | Miami-Dade | Palm Beach | St. Lucie