Este é Ainda é um Mercado de Vendedores. Veja o Porquê.
Posted by Helena Grossberg on Friday, August 5, 2022 at 5:37 AM
By Helena Grossberg / August 5, 2022
Comment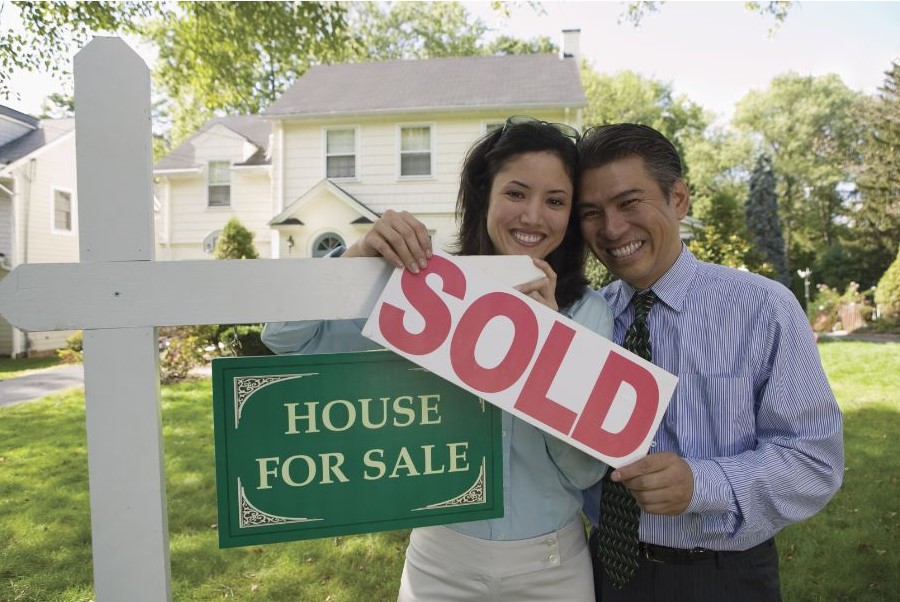 Enquanto a gente vai escutando esta conversa que o mercado imobiliário está esfriando do pico de frenesi visto durante a pandemia, você pode estar questionando o que isso significa para aqueles seus planos de vender sua casa. Se você de fato está pensando em fazer uma mudança, deve saber que o mercado não está em seu estado normal.
Embora a oferta de casas à venda tenha crescido este ano, ainda há uma escassez de casas no mercado. E isso significa que as condições continuam a favorecer os vendedores de hoje. Isso porque o nível de estoque ainda ajudar a determinar quem tem mais força na negociação, se são os compradores ou os vendedores. Olha só:
Em um mercado de compradores é quando há mais casas à venda do que compradores querendo comprar. Quando isso acontece, os compradores têm mais poder de negociação porque os vendedores estão mais dispostos a ceder nos seus termos para finalizar a venda.
Em um mercado de vendedores, é exatamente o oposto. Há poucas casas disponíveis para o número de compradores buscando propriedades e isso dá ao vendedor toda a alavancagem. Nessa situação, os compradores fazem o que podem para competir pelo número limitado de casas.
Em um mercado neutro a oferta está equilibrada e há casas suficientes para atender à demanda de compradores no ritmo de vendas atual.
Nos últimos dois anos, o estoque de casas à venda estava muito baixo, em recordes historicamente baixos e, portanto, vimos um mercado ultra competitivo. A seção azul no gráfico abaixo destaca o quão abaixo de um estoque de mercado neutro ainda estamos hoje em dia.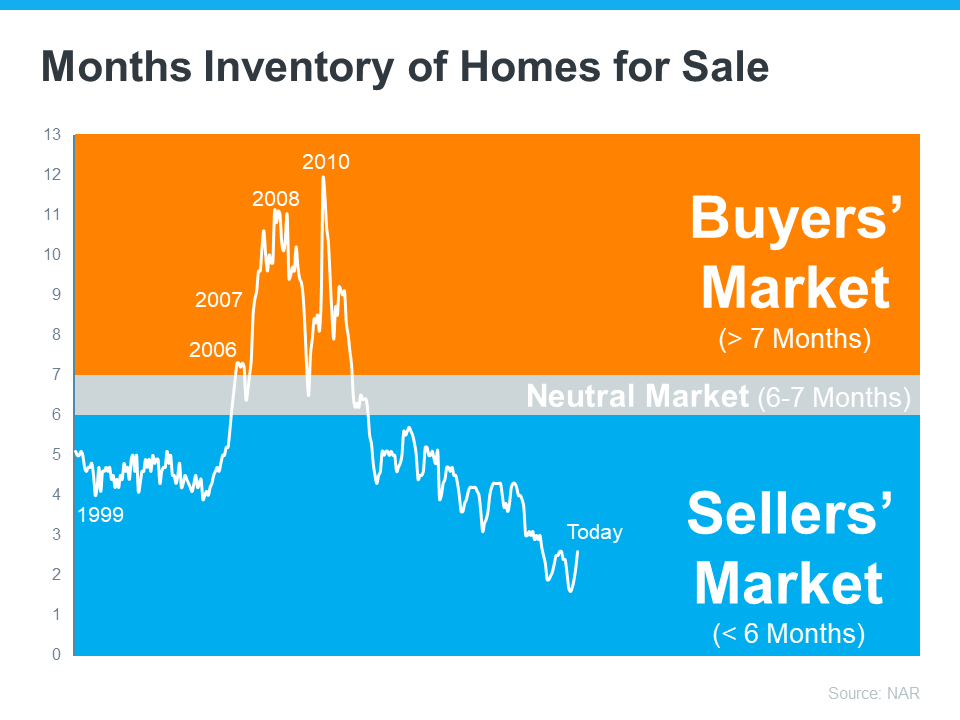 O Que Significa Isso Pra Você?
Ed Pinto, diretor do Housing Center do American Enterprise Institute, faz uma descrição perfeita do que está acontecendo no mercado atual, dizendo:
"Overall, the best summary is that we'll move from a gangbuster sellers' market to a modest sellers' market."
As condições ainda estão a seu favor, embora o mercado esteja acalmando. Se você trabalha com um agente para que possa colocar o preço certo na sua casa pelo valor de mercado, terá um grande sucesso na venda da sua casa. Embora a demanda de compradores esteja diminuindo devido às taxas de juros mais altas, as casas com preços justos ainda estão vendendo rapidamente. Isso significa que agora ainda é uma ótima oportunidade para você vender sua casa.
BOTTOM LINE
O mercado imobiliário de hoje ainda está favorecendo aos vendedores. Se você está pronto para vender sua casa, venha conversar conosco para saber como começar o processo. E venda com segurança.
Lembre-se de que nós podemos obter financiamentos também e temos acesso a vários bancos que oferecem empréstimos residenciais, para estrangeiros, como investimento, convencional, e vários outros tipos.
Podemos ainda preparar a carta de Pre-Qualificação ou conseguir uma carta de Pre-Aprovação diretamente do banco pra você, facilitando assim na hora de fazer uma proposta de compra.
Quer saber mais?
VENHA CONVERSAR CONOSCO.
Temos opções maravilhosas pra você.
COMPRE & VENDA COM SEGURANÇA.
Ligue/Text 1 (954) 809-5318
Helena Grossberg NMLS# 2136951
Innovative Mortgage NMLS# 250769
Apply for a loan - here
Authorize your credit - here
Download your free: Buyer's Guide and Seller's Guide
So. Florida: Closed Sales, Average Prices, Inventory, and Time to Close:
JUNE 2022: Broward | Miami-Dade | Palm Beach | St. Lucie