A Diferença na Riqueza Familiar entre Proprietários e Locatários está Aumentando
Posted by Helena Grossberg on Monday, August 30, 2021 at 4:31 PM
By Helena Grossberg / August 30, 2021
Comment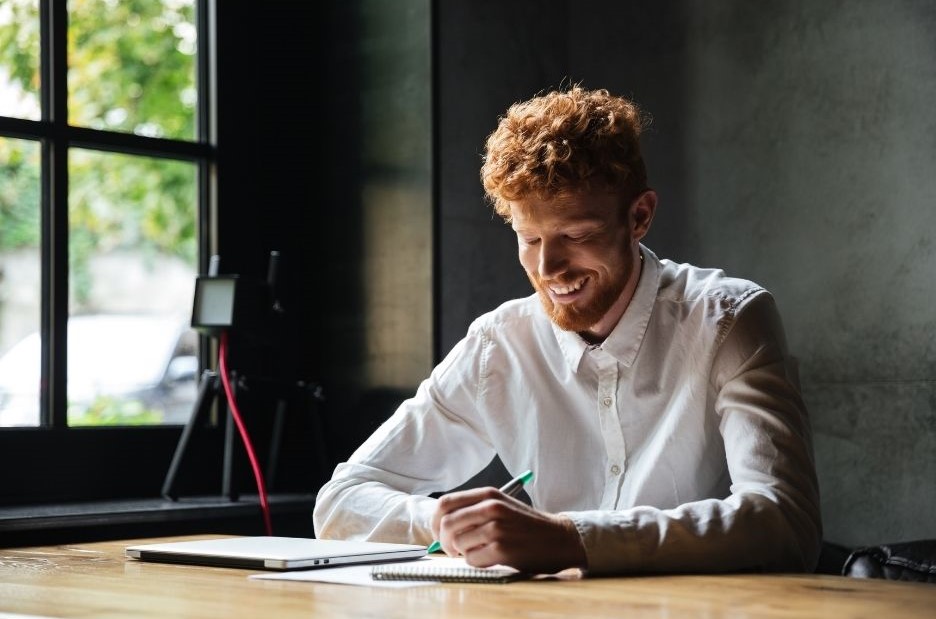 Ter a tranquilidade financeira na vida é uma meta importante para muita gente hoje em dia, mas muitas pessoas não percebem o quanto a casa própria pode ajudá-los a alcançar esse sonho. Em um relatório recente feito pelo The Journey Toward Financial Freedom, pesquisou vários americanos sobre sua perspectiva, bem-estar, e objetivos financeiros. A pesquisa mostrou que pode haver um equívoco significativo no papel que uma casa desempenha na construção do patrimônio familiar:
"Ter casa própria é um dos indicadores que os americanos dizem estar menos conectado à saúde financeira."
Dois objetivos principais da riqueza pessoal - aquisição de casa própria e aumento do patrimônio líquido – caminham de mãos dadas. Abaixo vão apenas alguns motivos pelos quais, se você está buscando ter segurança financeira, a casa própria deve ser uma prioridade.
Ter Casa Própria é Fundamental Para a Construção de Riqueza
A cada três anos, o Federal Reserve divulga o Survey of Consumer Finances que destaca a diferença da riqueza entre proprietários e locatários. O gráfico abaixo mostra as descobertas nas pesquisas anteriores, incluindo os dados mais recentes (2019), e estes resultados são surpreendentes: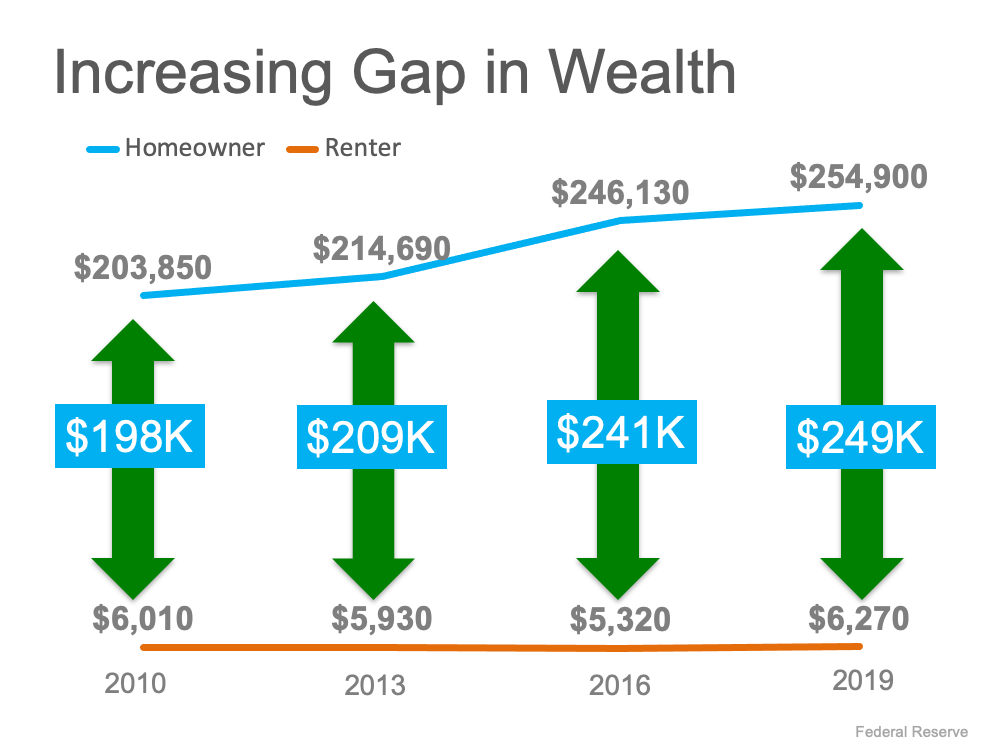 Conforme ilustra o gráfico, distância entre proprietários e locatários continua a aumentar. Isso porque ter casa própria contribui maciçamente para o patrimônio líquido geral de um indivíduo. Odeta Kushi, vice-economista-chefe da First American, destaca esta ideia:
". . . entre 2016 e 2019, a riqueza imobiliária foi o maior contribuinte individual para o aumento do patrimônio líquido em todos os grupos de renda..."
Quando nos aprofundamos mais ainda nos dados mais recentes de 2019, o patrimônio líquido do proprietário médio fica acima de 40 vezes maior do que o do locatário médio (veja o gráfico abaixo):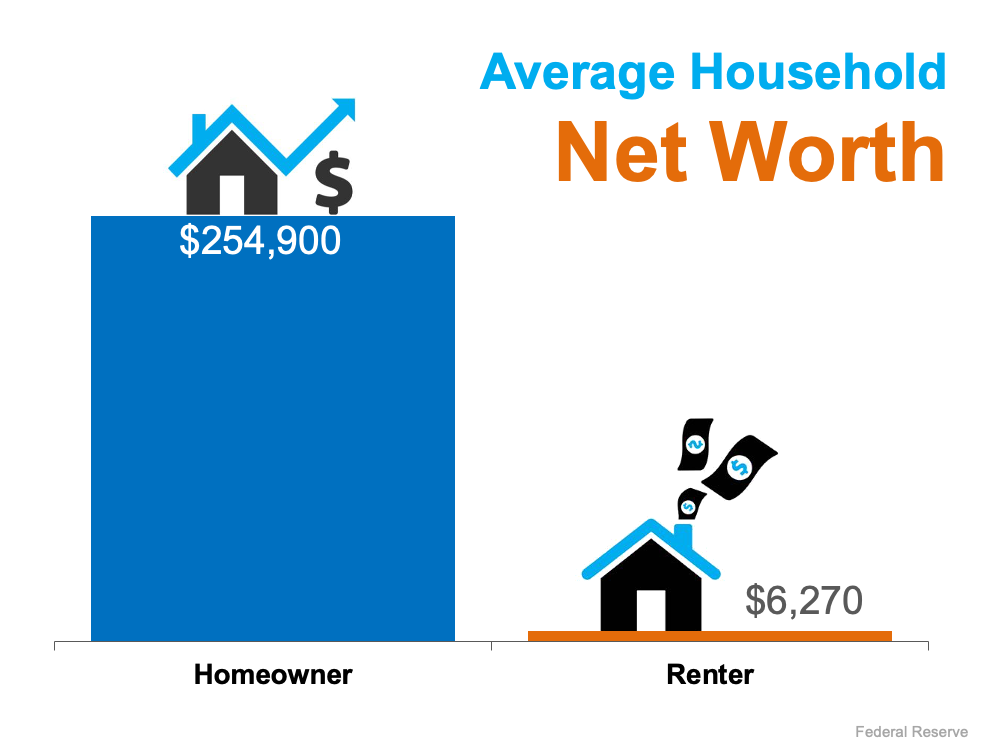 A lacuna existe em grande parte porque os proprietários constroem patrimônio à medida que o valor de sua casa se valoriza e eles continuam pagando uma parte de sua hipoteca a cada mês. Quando você é proprietário de uma casa, a prestação mensal da hipoteca é, em essência, uma economia forçada que retorna quando você vende sua casa ou refinancia. Como locatário, você nunca verá um retorno sobre o dinheiro que paga no seu aluguel todos os meses.
Se você está pronto para começar a construir seu patrimônio líquido, o mercado imobiliário atual oferece várias oportunidades que você deve considerar. Por exemplo, com as baixas taxas juros de hipotecas de hoje, seu poder de compra pode ser agora maior do que foi há algum tempo. Isso significa que pode não haver momento melhor do que agora para começar a trabalhar em direção às suas metas de compra de uma casa própria - especialmente porque as taxas devem aumentar nos próximos meses.
BOTTOM LINE
Ter uma casa própria é uma das bases mais sólidas para a construção de riqueza individual e para a segurança financeira duradoura. Se você está pronto para iniciar seu caminho rumo à casa própria, venha conversar conosco.
Quer saber mais?
VENHA CONVERSAR CONOSCO.
Temos opções maravilhosas pra você.
COMPRE & VENDA COM SEGURANÇA.
Ligue/Text 1 (954) 809-5318
So. Florida: Closed Sales, Average Prices, Inventory, and Time to Close:
JULY 2021: Broward | Miami-Dade | Palm Beach | St. Lucie